Holy Week is coming and you still have no plans or destination to celebrate?
CoolRooms Hotels, which has hotels in historical, urban and natural environments, has designed special plans to enjoy the Holy Week from the front row!
Every year, at the end of March / beginning of April, Easter is celebrated with great emotion, indeed it is one of the most traditional festivities in Spain. One week to live an extraordinary and mesmerising experience, accompanied by the deep thud of drums and mournful wailing of trumpets.
In Seville, Holy Week is synonymous of emotion and passion. In order not to miss any of its events, you can stay at Palacio de Villapanés, where you will be in a strategic location to enjoy the most emblematic parade.
Unique processions
Holy Week in Seville is a unique celebration that mixes the religious traditions of Judaism, Christianity and Islam. Devotion, art, color and music are combined in an acts that commemorate the death of Jesus Christ: the processions. The members of the different brotherhoods, dressed in their characteristic costumes, walk through the streets under the weight of religious images (pasos) that they carry to the rhythm of drums and music, giving rise to scenes of simple beauty.
Holy Week Program in Seville
Saturday of Passion:

San José Obrero: Carmona Road (20:30h).
Palm Sunday:

The Borriquita: Plaza del Salvador (15:30h)
La Cena: C/ Gerona (15:30h), Plaza Alfalfa (20:30h), Calle Alhóndiga (22:30h)
San Roque: Ponce de León Square (18:00h) and Recaredo St. (01:00am)
El Amor: Plaza del salvador (21:30h).
Holy Monday:

Kiss of Judas: Santiago Street (14:45h and 23:30h)
Cautivo de San Pablo: Cuesta del Rosario (15:30h).
Holy Tuesday:

San Esteban: C/ Águilas (14:00/19:00/21:00h), Cuesta del Rosario (15:00h)
Candelaria: Plaza de la Alfalfa (16:30h)
San Benito: C/Muro de los Navarros (17:00h), Pilatos square (23:00h), Carmona door (23:30h)
Holy Wednesday:

Carmen Doloroso: Cuesta del Rosario (19:30h)
La Sed: Puerta Carmona (15:30 and 21:30h), Santiago street (16:00h), C/Águilas (20:00h)
San Bernardo: Cuesta del Rosario (16:30h) and door of the Flesh (23:00h)
La Lanzada: Plaza del salvador (22:30h)
Los Panaderos: Plaza del Salvador (01:00h)
Holy Thursday:

Los Negritos: Puerta de Carmona (15:30h), C/ Águilas (16:00 and 21:00h), C/ muro de los Navarros (21:30h), Recaredo (22:00h).
Exaltation: Cuesta del Rosario (21:00h), Santa Catalina (23:00h)
Madrugá:

El Silencio: Plaza del Salvador (03:30h)
Macarena: Plaza del Salvador (06:00h), Plaza de la encarnación (07:00 h), Santa Angela de la Cruz (08:00h)
Los gitanos: Cuesta del rosario (09:30h), plaza Ponce de león (12:00h).
Holy Saturday:

Trinidad: Cuesta del rosario (21:30h)
To read more information about the processions: see full program.
In addition, Palacio de Villapanés offers private tours through the processions, with an official guide, from 300€, with a duration of 3 hours. If you have any questions about the private tours at Easter, please do not hesitate to contact our Guest Experience Manager.
La Madrugá, the highlight of Holy Week in Seville
The most special moment of this week, not to be missed, is the Madrugá, which takes place on the night of Holy Thursday to Good Friday. A religious festival that has been celebrated since 1777. It is one of the longest and most exciting nights of the Andalusian capital, during which the Sevillian faith reaches its full splendor. The streets of Seville are filled with a contrast between the sepulchral silence and the saetas, songs sung by the inhabitants of the city from their balconies. Very old brotherhoods, some of them from the Middle Ages, parade with two icons, objects of devotion, representing the Virgen de la Esperanza Macarena and the Virgen de la Esperanza de Triana. In addition, many of the most famous and prestigious brotherhoods of Seville will parade in the street during this magical night:
La Macarena: it has 13,000 brotherhoods and performs its penitential station at dawn on Good Friday ('La Madrugá'). It is also the brotherhood with the longest route of the night (5.5 km) and a total duration of 14 hours of penitence.
La Esperanza de Triana: it has 11,100 members and also performs its penitential station during La Madrugá.
Gran Poder: The number of brotherhoods totals 10,700 and is part of the group of brotherhoods that go out at dawn on Good Friday.
The scenes that can be contemplated in the streets of Seville will seem immutable, giving you the sensation of traveling through the centuries. Admire the pasos (a kind of altar carried on the back of a man) with sculptures made by great artists, from the Baroque to the present day. The procession that accompanies these representations consists mainly of Nazarenes, whose faces are hidden as a sign of penitence, in charge of carrying candles and incense. Emotions overflow to the sound of the saetas, those songs full of fervor and contemplation, or in the silence of the crowd that walks the streets.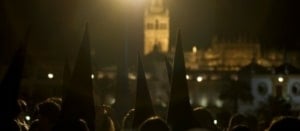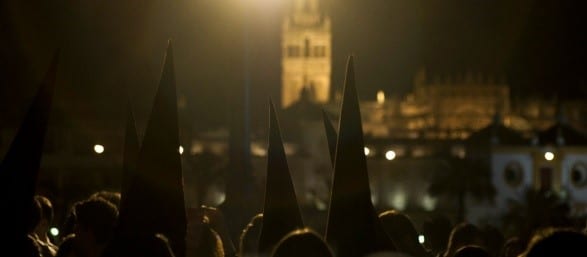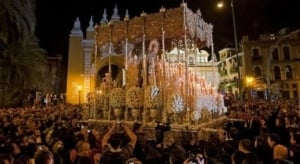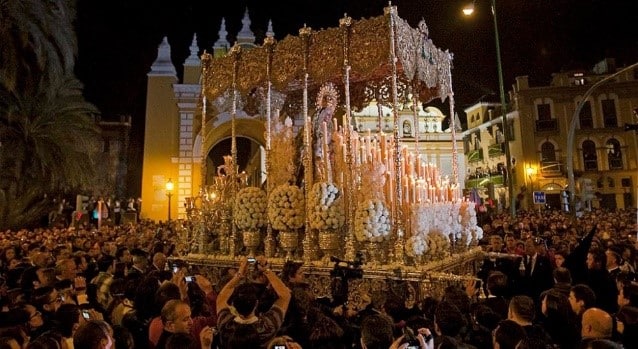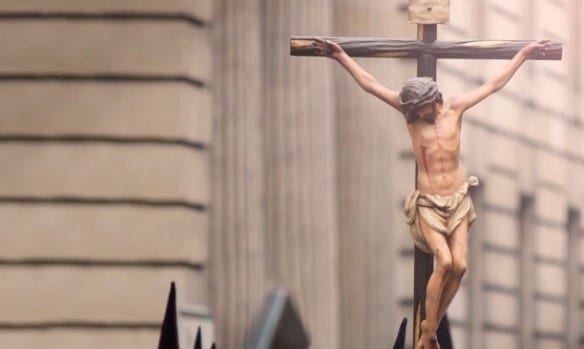 https://coolrooms.com/palaciovillapanes/wp-content/uploads/sites/7/2023/03/MicrosoftTeams-image-4-cortada.jpg
524
1000
laura
https://coolrooms.com/palaciovillapanes/wp-content/uploads/sites/7/2022/06/logo-palacio-dark.png
laura
2023-03-24 15:09:37
2023-03-24 17:21:24
Holy Week plans in Seville