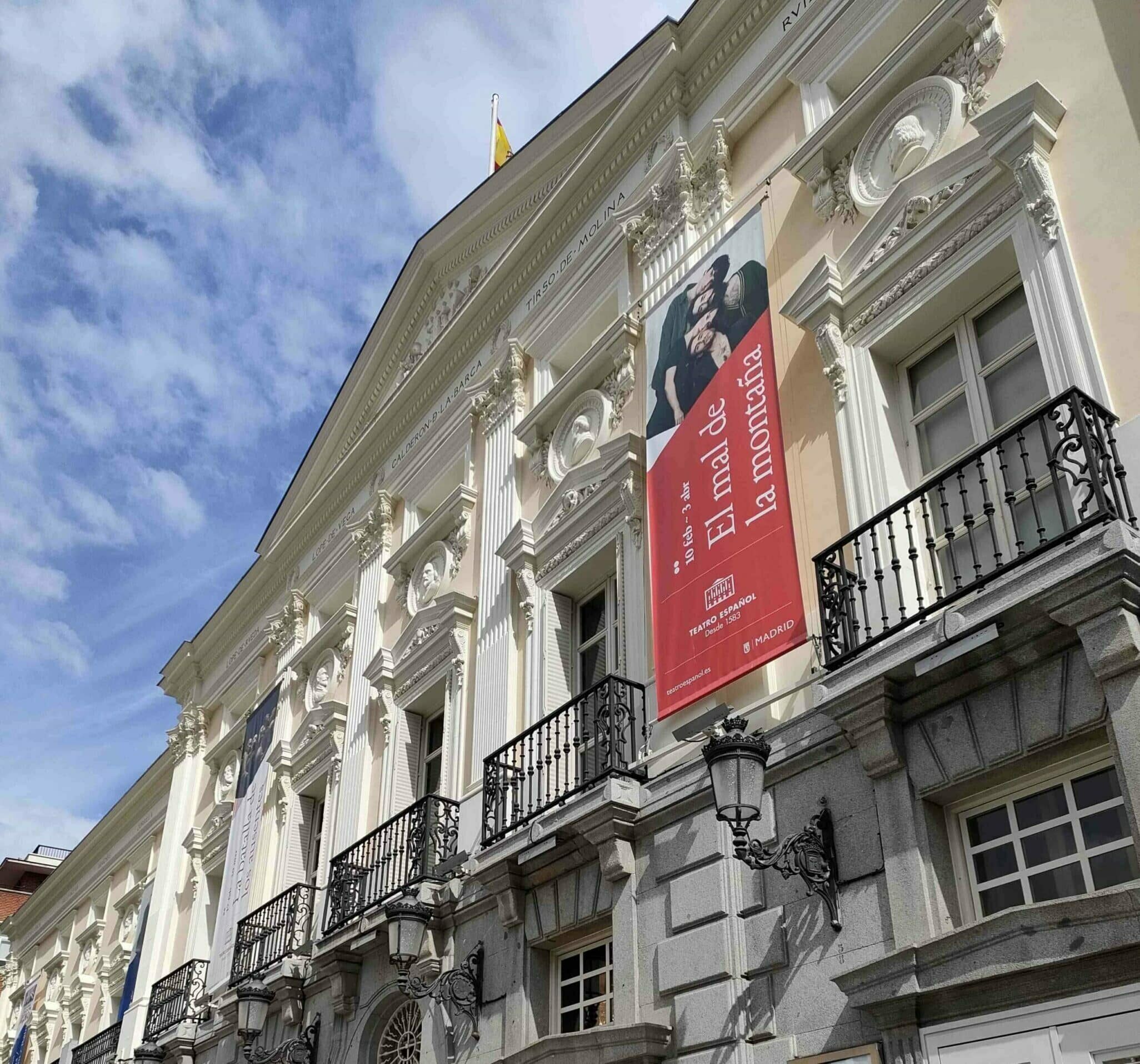 29 Mar

What to do and see in Barrio de las Letras
CoolRooms Palacio de Atocha is lucky enough to find itself in one of the most beautiful and authentic districts of Madrid. Our neighbors are museums, local handicrafts stores, century-old businesses and restaurants, and streets full of verses and history. That is why we wanted to create our own tour, letting you know what to do and see in Barrio de Las Letras should you ever come visit us. First of all, you should know the name loosely translates as Literary Quarter, and you will soon see why.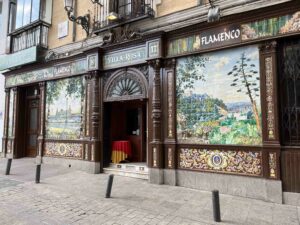 1. Plaza de Santa Ana
This livey and colorful square houses many terraces where to enjoy a drink or a meal under the warming Madrid sun. The statues of Calderón de la Barca and Federico García Lorca join us here, two indisputable geniuses in Spanish literature. On this ample square stands, as well, the Teatro Español theater. It is the oldest one in the world to have had non-stop performances up to our days. It dates back to 1583! Just around the corner, on Príncipe Street, you will also find the Teatro de la Comedia theatre, built in the 19th-century. Flamenco lovers, for their part will be delighted with Tablao Villa Rosa, the oldest flamenco dancing hall in Madrid. It is no less than 111-years-old and, after closing dramatically due to the pandemic, it is now open again and recovering all of its artistic and musical splendor.
2. Calle Huertas
Without a doubt, the main artery of the neighbourhood. This busy street is bursting with restaurants, stores and, that which stands out most, verses written on the ground. Although these book quotes are all over the area, this is where they can better be appreciated and where, finally in 2019, some texts from women writers were included. We can now read Emilia Pardo Bazán, Rosalía de Castro and María de Zayas Sotomayor on the pavement, too. Don't skip a visit to Casa Alberto, one of the oldest taverns in the city (founded in 1827), where one can sample all kinds of dishes traditional to Madrilenian gastronomy.
3. The homes of the Spanish Golden Age writters
The façade of Lope de Vega's house-museum on Cervantes Street might go unnoticed by passers-by, but it really shouldn't! Aside from having an indoor courtyard with a garden that is a true haven, this house is home to real historical treasures. The building dates from the 16th century and Lope de Vega lived in it for 25 years until his death in 1635. Even though it has undergone transformations and it doesn't look exactly like it did back in Lope's day, the decorations and distribution are meticulously chosen for a reliable representation of a Golden Age house. Many Spanish museums and private collections have contributed to that. In addition, a guided tour can be booked for free both in Spanish and English.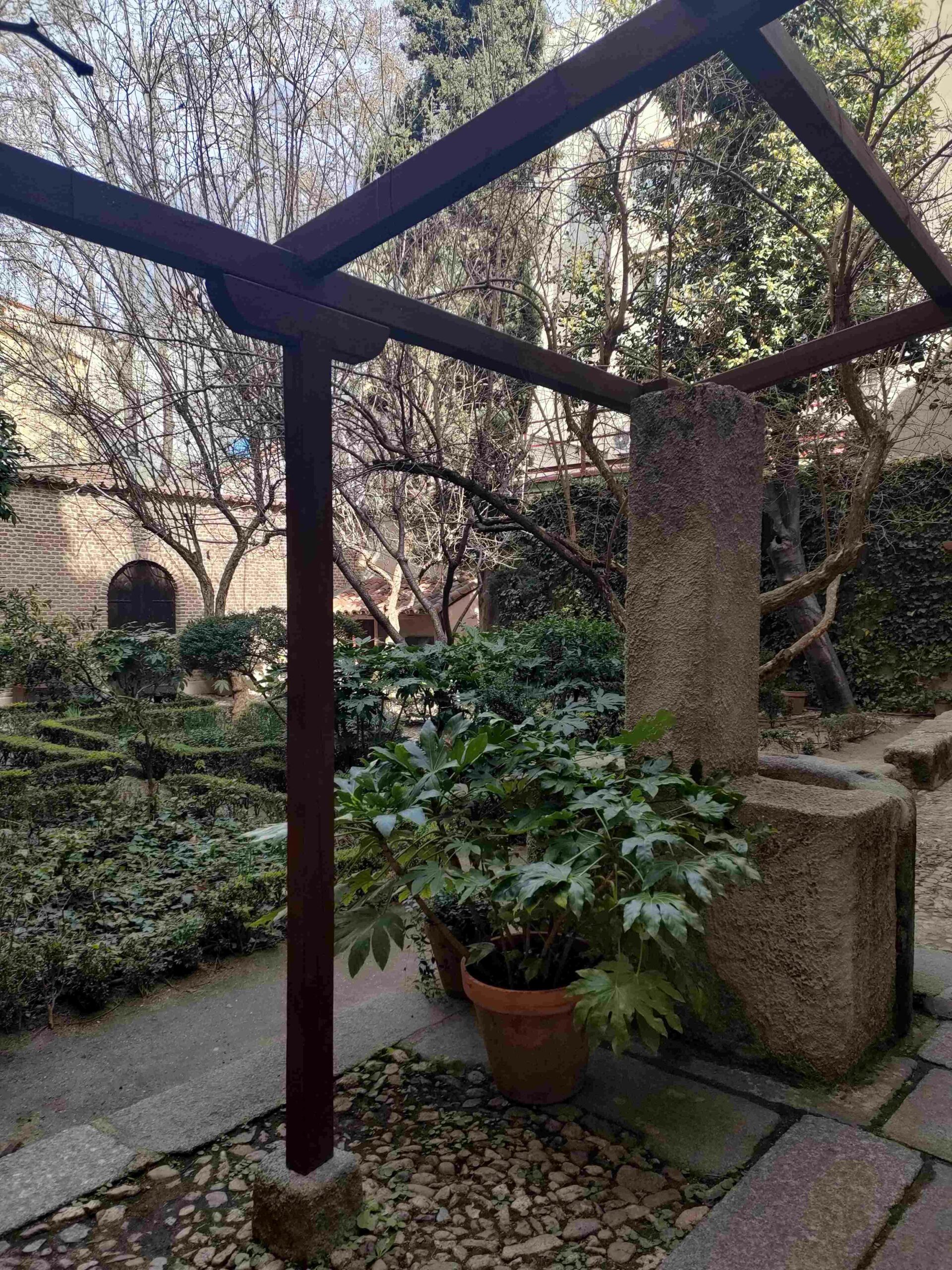 By the way, on that same street, a few doors up, there is a commemorative plaque that indicates where the celebrated Cervantes' house used to be.  On number 2 of the previously named Francos Street lived and died the most famous writer in the history of Spain. His remains rest in the nearby Trinitarias Descalzas Convent, on Lope de Vega Street. Across from this convent is, casually, where another of our famous men of letters lived in 1620: Quevedo. On number 7 of his namesake street, you will find the corresponding plaque. Curiously, Luis de Góngora lived on that same building before Quevedo. And they are thought to have been great enemies!
4. Ateneo de Madrid
Clearly a catalyst for political and cultural activism in the area, the Ateneo is an institution originated in 1820. This is when the Liberal Triennium started in Spain. Its mission was to promote debate and open discussion among the Enlighted minds of the country. It suffered several address changes throughout its tumultuous history until it found is current address on the Liberty-style building on Prado Street. Its interior  ̶  hard to visit if you are not a member or take advantage of the open house days  ̶  is a true gem. The Assembly Hall, the English Hall and the library are remarkable.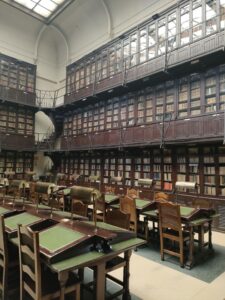 5. CaixaForum
The first thing that draws the eye, and rightfully so, is the imposing vertical garden. This acts as a connection between the exhibition center, in an eclectic style, and the Paseo del Prado, recently declared a UNESCO Word Heritage Site. We talk about this in our article 10 Things you have to do in Madrid. CaixaForum is a meeting point for art, science and education and, apart from exhibitions, it also houses workshops, activities for children, commented visits, concerts, conferences…
6. Serrería Belga
This building, an old saw mill turned into a cultural space, constitutes one of the few examples of industrial architecture still alive in Madrid's city center. The façade that looks onto the Plaza de Las Letras broadcasts different visual projections. Its interior, in turn, has so far hosted workshops, exhibitions and collaborative projects. The plan is for it to open as a museum with works from the municipal Contemporary Art Museum.
7. Shopping and restaurants
This guide on what to do and see in Barrio de Las Letras wouldn't be complete without speaking of its stores and gastronomic spaces. From the century-old to the newer ones, this neighborhood is an ode to craftmanship, creation, quality, gastronomy and local businesses. Las Letras Street, the businessmen association, takes care of promoting and spreading the legacy of the district.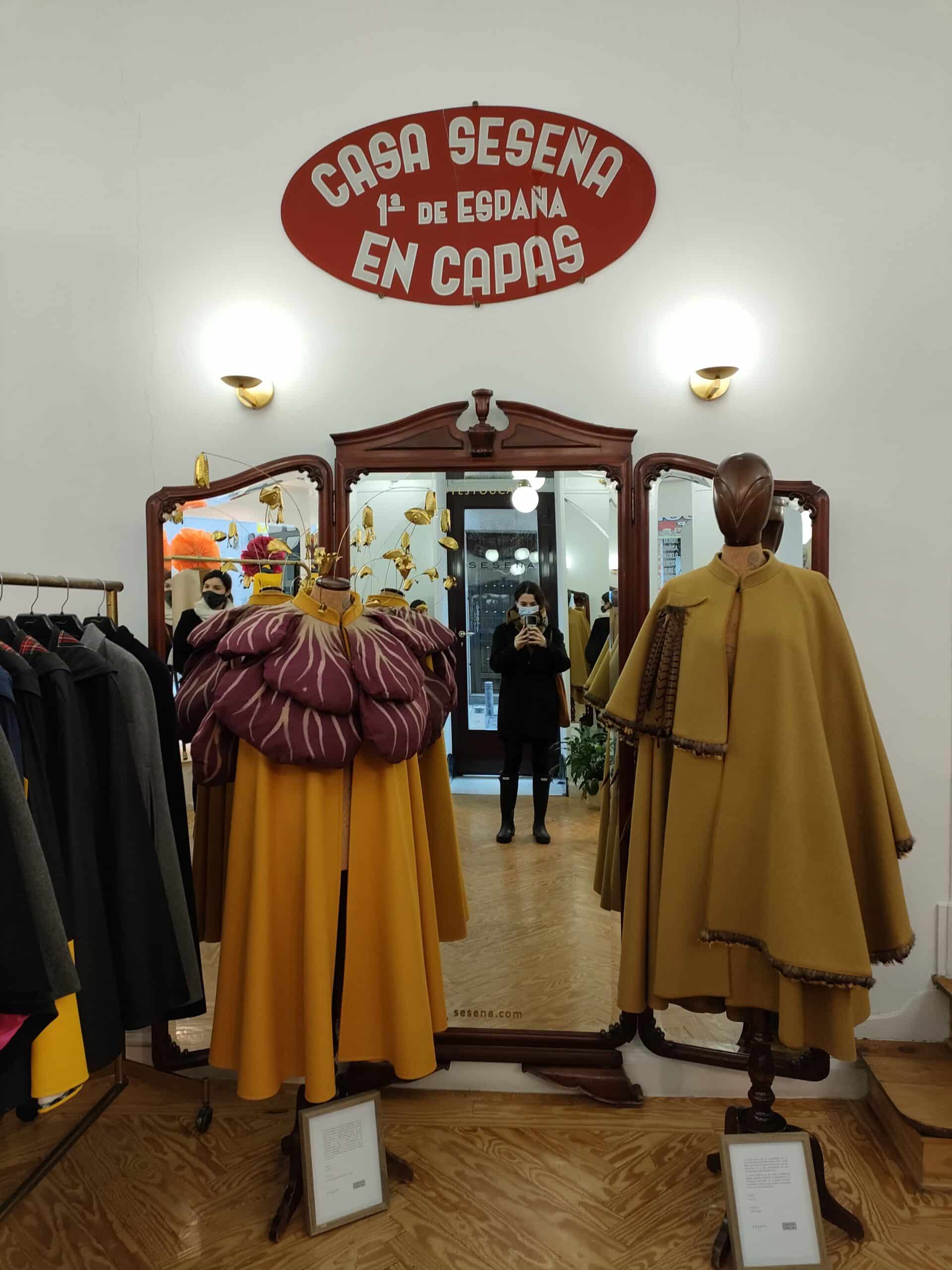 Books, art, fashion, décor, gourmet food, traditional handicraft products… You name it, it can be found on this little corner of the capital. Among its 100-year-old stablishments, aside from the already mentioned ones, we can point out the flower shop El Ángel del Jardín, the tavern Casa del Abuelo, the nougat factory Casa Mira, the restaurant Viva Madrid, the store Capas Seseña or the Cervantes León Pharmacy.
8. Little streets and squares
Narrow streets and quaint squares characterize the inimitable labyrinth of el Barrio de Las Letras. Altough there is something special to all of them  ̶  be it a bar, the latest specialty coffee incorporation, a noteworthy façade or a tiny ceramics store  ̶  we tried to compile our favorite corners.
Plaza del Ángel, adjacent to Santa Ana's, boasts one of Madrid's best-known live-music bars: Café Central. The nearby Álvarez Gato Street, almost an alley, saw the birth of the "Esperpento". This literary genre and this street both appear in Valle-Inclán's Bohemian Lights. These days a bar-restaurant in homage to the writer has been opened in this spot. For their part, the Príncipe, Echegaray and Ventura de la Vega Streets offer plenty of gastronomic options. On the first one, travelers will also find Las Cuevas del Sésamo, an authentic tavern known for its jars of sangría. In the limits of the neighborhood, on number 3 Canalejas Square, a very peculiar turret looks at us from above. Another alternative for foodies is Jesús Street, which ends in the namesake square, where the Jesús de Medinaceli Basilica stands.
After seeing everything there is to do and see in Barrio de Las Letras, even if it is virtually, it isn't hard to imagine why the district has taken on its name. A true homage to all the literary personalities that have walked its streets and its history, leaving behind an indelible print.