23 Nov

10 things you have to do in Madrid

Here's a list of 10 things we at CoolRooms think you absolutely have to do if you are in Madrid any time of the year.
1. Landscape of Light
Madrid has finally joined the Unesco's World Heritage list! It has done so with the Paseo del Prado and the Buen Retiro in the Cultural Landscape Category.
This area was created in the 16th century and, in addition to constituting the first tree-lined promenade inside a European capital, it also boasts numerous monuments, buildings and singular trees. Among them, three renowned museum gems stand out: the Prado National Museum, the Reina Sofía National Art Center Museum and the Thyssen-Bornemisza National Museum. All of them are a must-see for any art lover.
Complete this cultural dip with a stroll around the Buen Retiro Park, the green heart of the city. Don't forget to visit the monument to king Alfonso XII, the Cristal Palace, Velázquez's Palace and the Rose Garden. Afterwards, rest your feet at one of the cafés overlooking the big pond, while you contemplate one of the best sunsets in the capital.
Best of all? This artistic and natural wonder is waiting for you only a few minutes away from the Hotel Palacio de Atocha.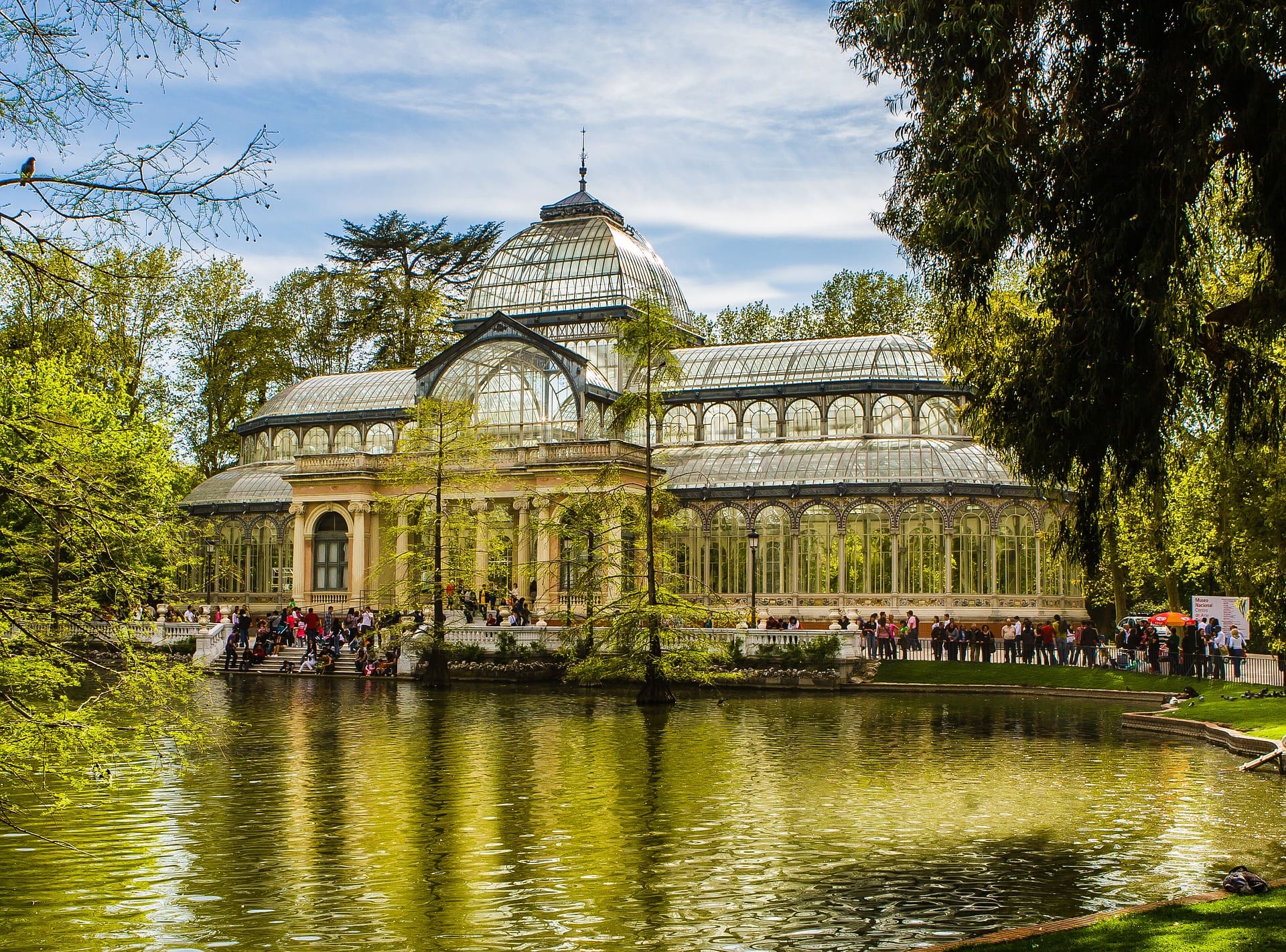 2. Gastronomy
What better way to get to know a place than through its food? The Madrilenean know it and that's why the city has a gastronomic offer that won't leave anyone indifferent.
The most select palates will be delighted by the seasonal menus and the Sunday brunch at El Patio de Atocha or the only 3-Michelin-Star restaurant in Madrid: DiverXO, run by the well-known chef David Muñoz.
For those looking for something a bit more traditional, why not book a table at the oldest restaurant in the world? Botín has been open since 1725 and its star-of-the-show dishes are the roasted suckling pig and the lamb. Other century-old restaurants in the capital are, for example, Lhardy, famous for its "cocido" (a soup with noodles, chickpeas, meats and vegetables), or Casa Labra, with its popular cod croquettes.
Finally, if you're looking to blend in with the locals, you need to pay a visit to one the gastronomic markets, where you will be able to sample a variety of tapas in a very Madrilenian environment. And if you want to take your food with a side of performance, don't miss out on Platea, an original and different proposal.
3. Flamenco
Madrid is the capital of this music genre and, therefore, the perfect place to enjoy a dance and singing show. If you are lucky enough to visit the city in May, you will find the Flamenco Madrid festival taking place at the Fernán Gómez Theater. If, instead, you visit us in October or November, you will have the chance to enjoy the Suma Flamenca festival.
But if your trip takes place on a different date, not to worry, Madrid offers flamenco shows 365 days a year. Yes, you got that right. Both the traditional tablaos and the Flamenco Theater offer daily passes and, for the bravest ones, also lessons. The oldest tablao in the city is Corral de la Morería, founded in 1956. It has its own Michelin Star restaurant, too. Other renowned tablaos are Torres Bermejas or Cardamomo.
4. House museums
Prado, Thyssen and Reina Sofía aren't the only art galleries in Madrid. The city is packed with small palaces, which are home to incalculable art and history collections.
In the vicinity of Plaza de España you will find the Cerralbo Museum, a treasure hidden in the middle of Madrid's city center, that houses the most diverse and original pieces, as well as its own ballroom. In the cosmopolitan neighborhood of Chueca we come across the Romantic Museum, a trip back in time to Isabel II's Romantic Madrid. If you find yourself walking around Chamberí, don't forget to stop by the Sorolla Museum, the painter's old residence and now home to many of his best works. Just the Andalusian style gardens at the entrance will be enough to dazzle you. Not too far from there stands the Lázaro Galdiano Museum, guarding paintings by artists like Goya, Bosch, Velázquez or El Greco. Finally, our beloved Barrio de las Letras, or Literary Quarter, harbors Lope de Vega's House Museum, residence of the writer until his death in 1635.
5. Shopping
Antique and handmade products enthusiasts have a compulsory date with the Rastro and the rest of the city's street markets. The first one is Madrid's most famous traditional street market and takes place every Sunday in La Latina neighborhood. In addition, concentrated in the historical centre, are many centenary stores, where one can find goods of all kinds linked to Madrid's history: espadrilles, handcrafted fans, Manila shawls, violet sweets…
The most exigent buyers will find in the Salesas and Salamanca quarters two of the most exclusive shopping areas in Madrid. Along their streets, prestigious brands such as Chanel or Cartier intermingle with smaller, local-designer, independent boutiques, like Lemoniez or Ailanto.
If you want to go one step further, CoolRooms Palacio de Atocha offers a personal image advisor experience, which includes a shopping day visiting the best showrooms and ateliers from Spanish dressmakers and the most exclusive stores with personal advice regarding image, fashion and jewellery. And if you consider yourself a Loewe fan, Coolrooms has a surprise for you. Get in touch with us and we will tell you all about it.
6. De Madrid al cielo
A literal translation would be "from Madrid to the sky", and it's a very popular expression you will be sure to hear during your visit. Why? Because there's something special about the blue in Madrid's sky.
In order to see it up-close, there's nothing better than to grab your camera and pick one (or several) of the city's viewpoints. If you aren't afraid of heights, you need to go to the Faro de Moncloa. Its views over the capital at 92 meters of height are unrivalled. On the other hand, if you are downtown you may want to check out the Mirador Madrid observation deck, inside the Cibeles Palace, or the Almudena Cathedral's Museum.
However, if you'd rather enjoy the views with a cup of coffee or a drink in your hand, swing by the Cibeles Terrace, the Círculo de Bellas Artes Rooftop, overlooking Gran Vía, or the Florida Park Terrace, right in the middle of the Retiro Park.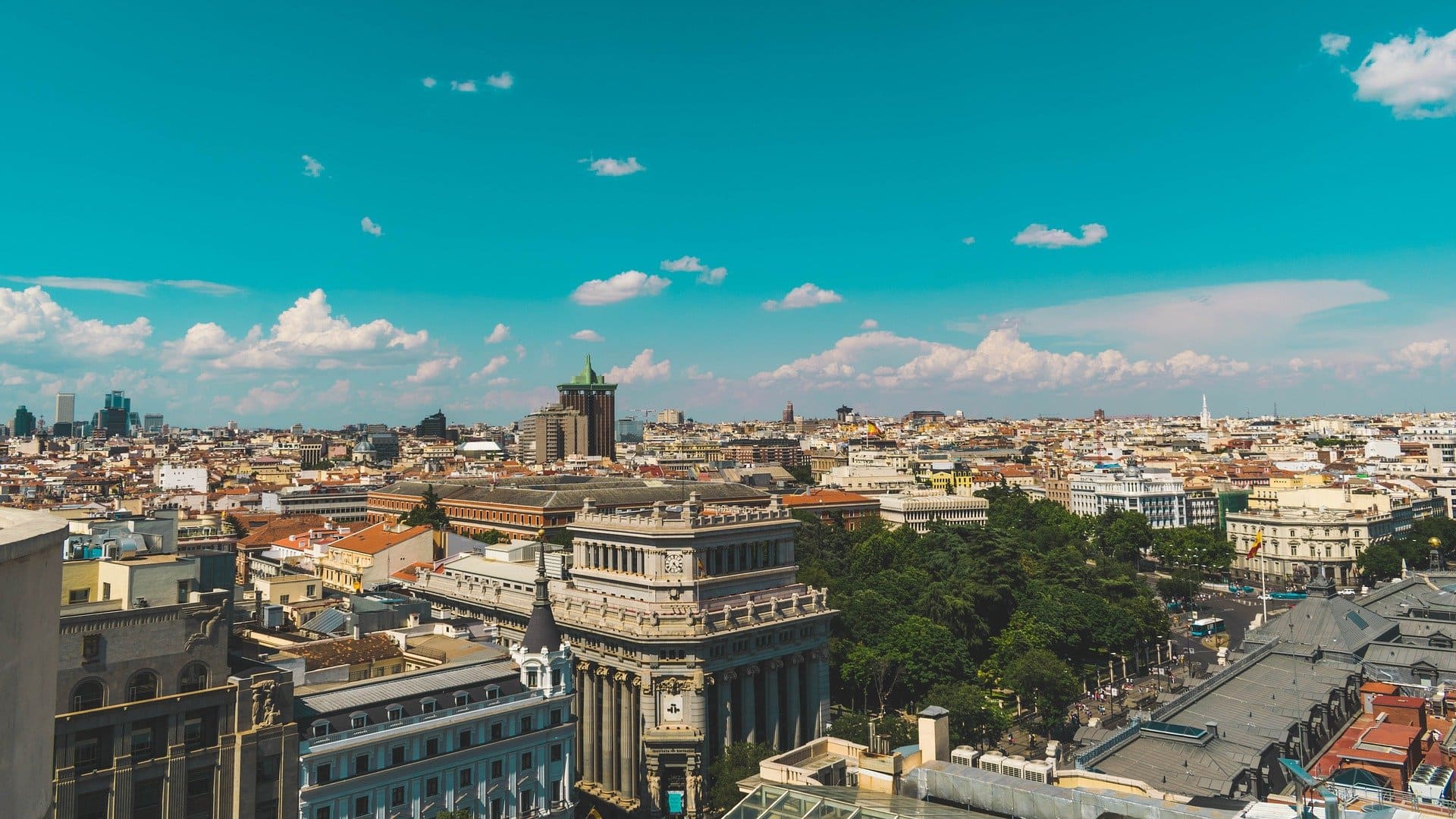 7. Shows
Madrid has its own little Broadway, since the emblematic Gran Vía Street is full of theaters where you can catch musicals as famous as The Lion King, which turns 10 years-old this season at the Lope de Vega Theater. This season it is joined by others like Ghost or Tina, the Tina Turner musical. For those looking for a made-in-Spain alternative, La Llamada (The Calling) has been on stage at the Lara Theater for 6 years now.
It's worth it to take a look at the Royal Theater's calendar to see the most prestigious dance, opera and flamenco shows in the city. That being said, nothing is more authentic than paying a visit to the Zarzuela Theater to discover this genre so closely intertwined with Madrid's history.
8. Exhibitions
By now, it's clear that Madrid is a city where culture is alive. But there aren't just more than 40 museums with their corresponding collections. Madrid also houses, throughout the year, different exhibitions of high artistic interest. Artists the size of Bosch, Rembrandt, Fra Angelico or Rubens have graced the Prado with their presence. Other, more contemporary ones, like Magritte, Monet or Much have impregnated the exhibition halls of the Thyssen Museum. That's why it's a good idea to check out Madrid's exhibition calendar during your visit.
On the other hand, Arte Madrid offers a map with information on the different art galleries in the city where, besides visiting the exhibitions, art-lovers will be able to acquire pieces for their own collections.
9. Hammam Al Ándalus
Being a tourist is hard, so it's good to take a much-deserved break every once in a while. Hammam Al Ándalus are the only Arab baths in the capital, a unique way to experience relaxation while travelling back in time to Mayrit's Arab origins.
They are located a few minutes away from the hotel, on the very same Atocha Street, over the remainders of a centenary cistern, which, in turn, was built over some Roman baths. It boasts three water rooms (cold, lukewarm and hot), a Turkish steam bath, a room for relaxation with a tea fountain and the massage rooms, where they offer different types of treatments.
We can't think of a better way to end a long day traipsing around Madrid.
10. Day trips
Being in the very center of the Iberian Peninsula has its benefits. Madrid is surrounded on all sides by nature and culture.
Just an hour from the capital is Toledo, a World Heritage City and one of the most popular destinations in Spain. It is known as the The City of the Three Cultures, because Christians, Jews and Muslims used to live together within its walls, leaving behind an artistic legacy unlike any other.
Other World Heritage Cities near Madrid are Segovia, with its imposing Roman aqueduct, or Ávila, with its impressive medieval walls.
And without even leaving the Community of Madrid, we have Alcalá de Henares, Cervantes's hometown, and the Monastery of San Lorenzo del Escorial, a masterpiece of the Spanish Renaissance.
For lovers of the great outdoors, Madrid's Mountain Range offers authentic natural gems like the Montejo Beech Wood or the Guadarrama Mountains National Park.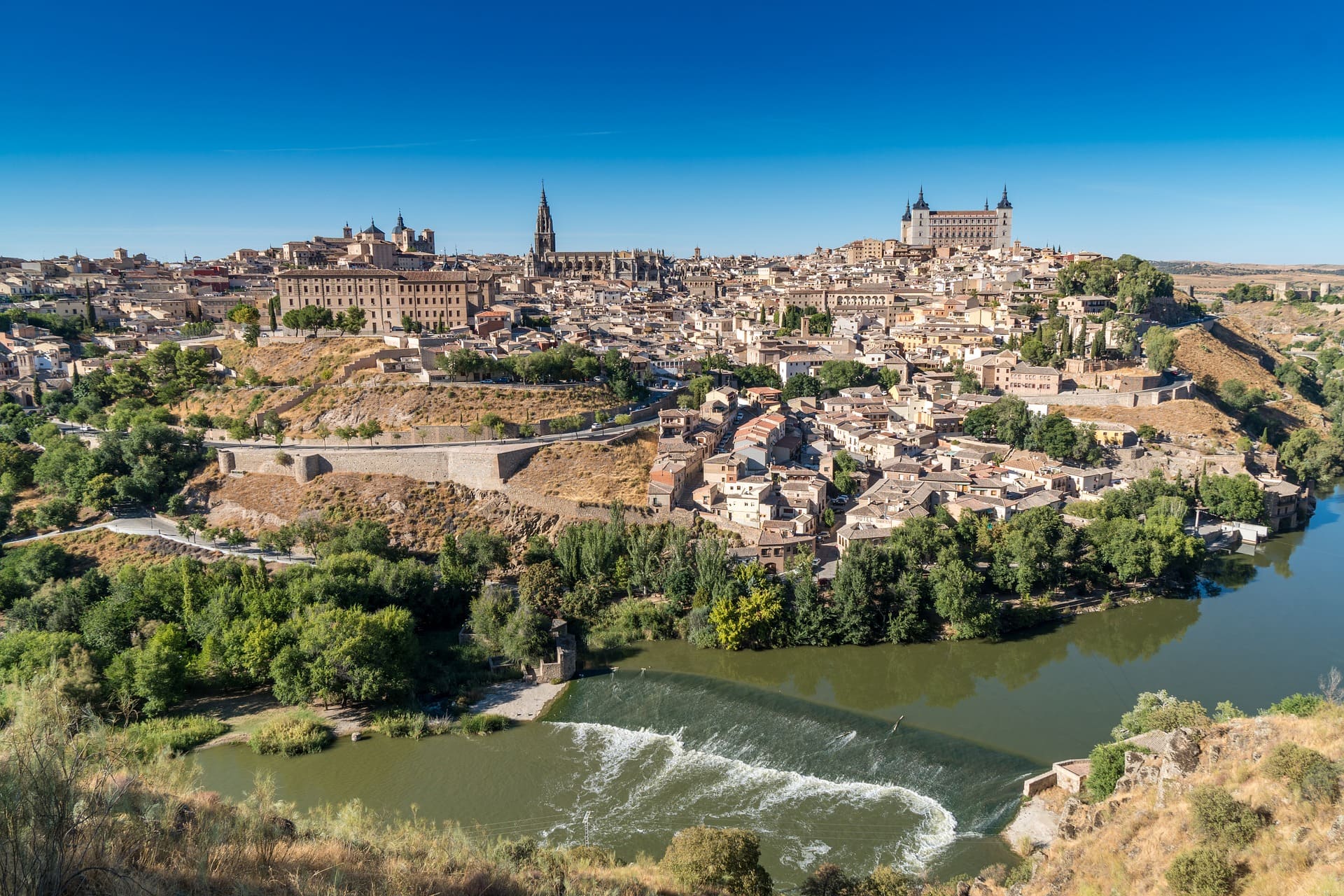 These are our top 10 things you have to do if you are spending some time in our city, but now we want to hear your opinion. What is your favorite thing to do in Madrid?