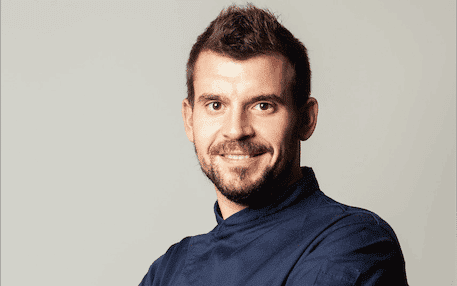 29 Nov

Interview with Diego Alonso Arias, Head Chef for CoolRooms Atocha and El 34

Passionate about the product, Diego Alonso Arias heads the kitchen of the hotel CoolRooms Atocha and the pinchos bar El 34. He describes his cooking versatile and fun and always keep one objective in mind: that every bite evoke sensations.
Today, we talk and discover the one who heads the kitchens of CoolRooms Atocha and the pinchos bar El 34.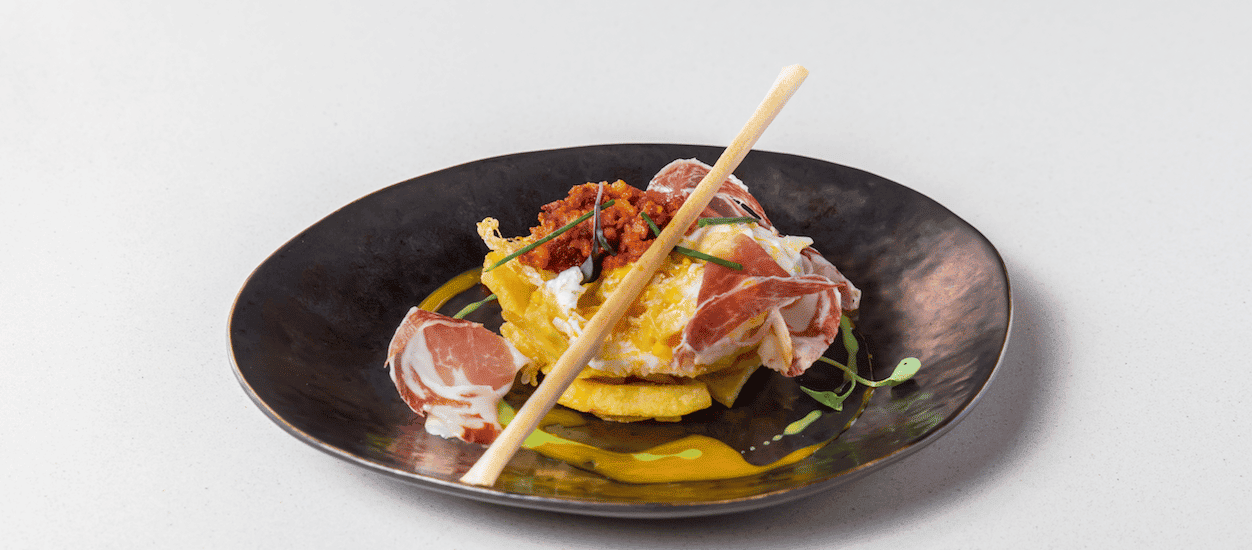 What is your professional background?
My name is Diego Alonso Arias, and regarding my professional life I can say that, like many people, at the beginning of the adult life, I did not know exactly where I wanted to be professionally. I had several jobs before my job as a chef, but the kitchen was calling me and I decided to go for it. Once I started my culinary training, the motivation and enthusiasm grew even more. It was my destiny.
Since then, I have been learning in every place I have been, in each position, in each restaurant; from my basic beginnings in a restaurant in Cáceres to the position I took as Head of Kitchen in CoolRooms Atocha. I have worked hard and learned even more along the way, in restaurants like Midtown, Opera Hotel, Tomato Bar …
Devoting oneself to what one likes is the greatest reward, and it demands a daily hard work to reach the excellence.
¿What is the key to make a pincho bar stand out in the heart of Madrid?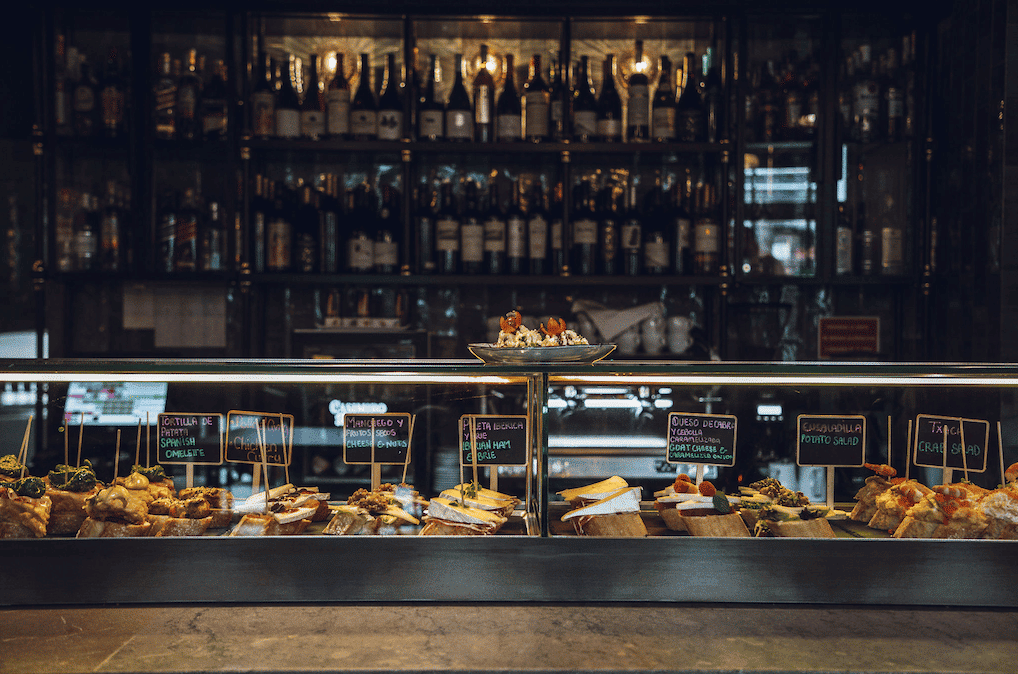 In my opinion, there are 5 important points to highlight: mastering and believing in the product, being a master of detail, seeking creativity, demanding excellence, trusting and maintaining team cohesion.
¿What are the gastronomic trends in Madrid?
Madrid has become a world gastronomic reference. There is an evolution towards an avant-garde kitchen, but more and more, a versatile, and fun cuisine. We go back to the roots with some grandmother recipes and giving more importance to the local product. The pincho allows you to try more things, in small portions and giving you great sensations.
¿3 tapas which inspire you in Madrid?
The fried Spanish squid are loved by Madrilenian people and by foreigners. 
The Spanish Bravas potatoes are a strong symbol and most known as the ones one takes to accompany a beer. 
Madrid-Style Tripes, even if its known as a winter dish, it can be eaten all year long. I like it well cooked, with spices and a good c

hickpea.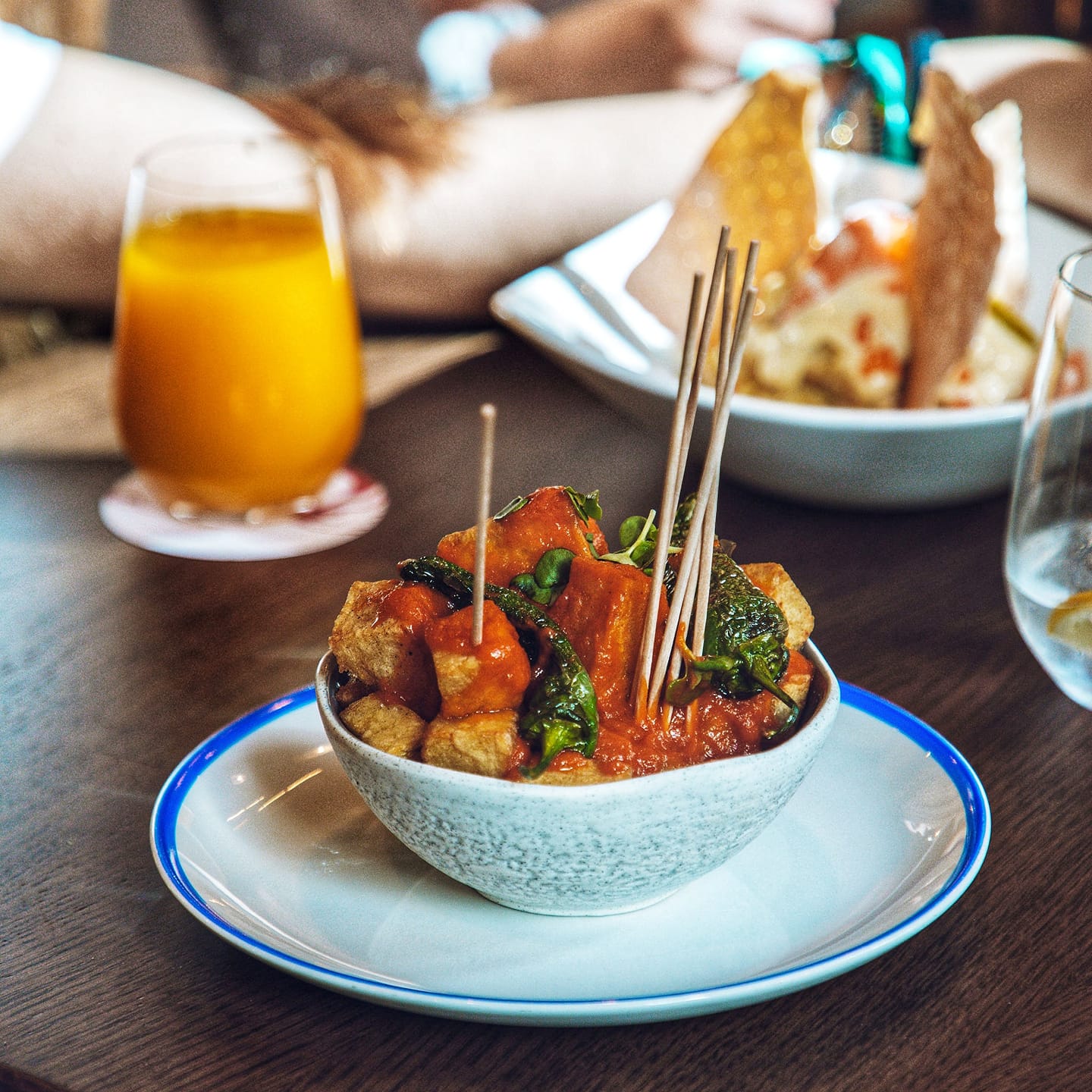 Diego Alonso' Spanish Bravas potatoes in the pincho bar el 34. 
Compose the perfect pincho menu for those who want to discover the essence of El 34.
The Original of El 34, our special Spanish potato salad.
The Iberian classicals, Spanish croquette made with the best ham.
Las Chulapas de Calamar, Roman squid, with a very thin batter and a homemade mayonnaise.
The revolution of Torrezno, our version of the typical torrezno, Iberian jowls sandwich at low temperature, a reduction of dried apricots.
La Cremosa del Pasiego, the best cheesecake of Madrid.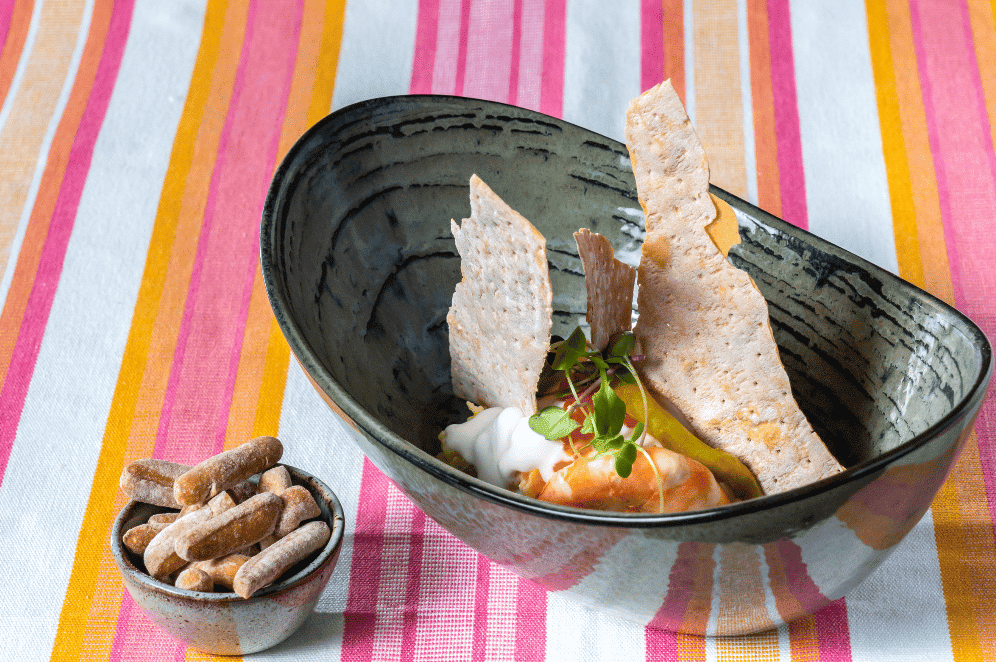 El 34 Original salad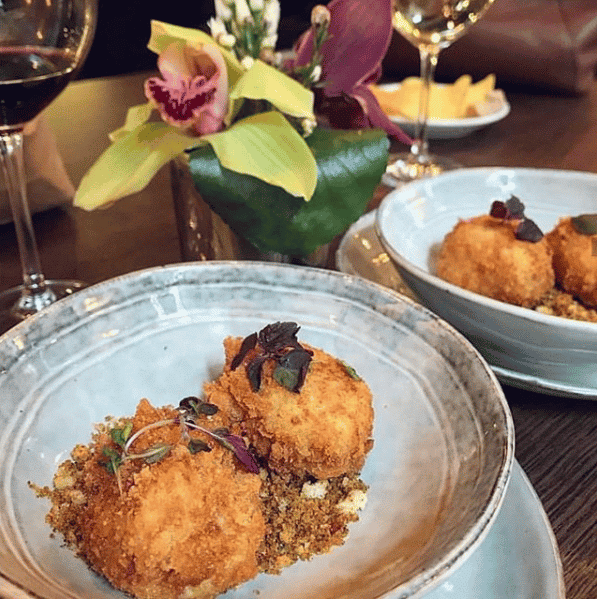 Iberian croquettes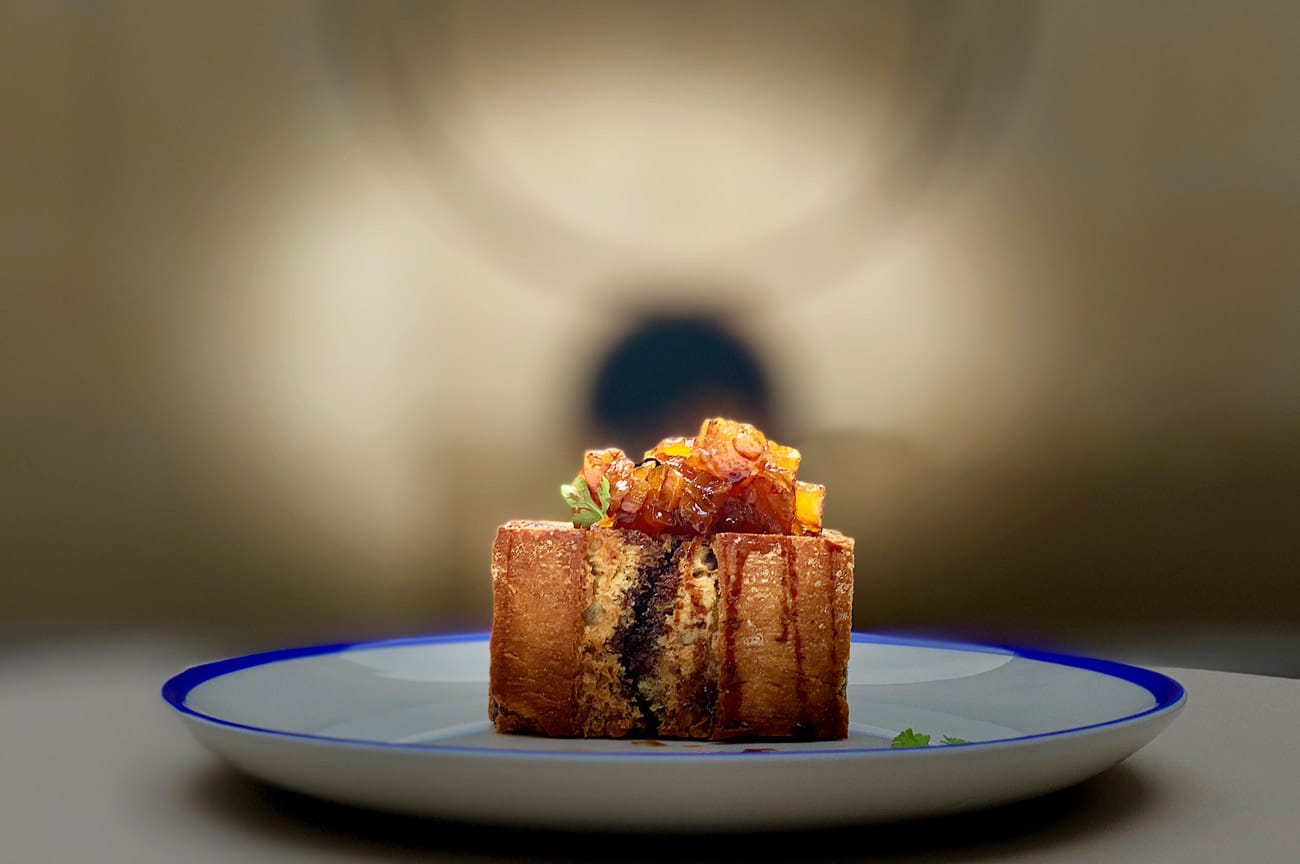 La Revolución del Torrezno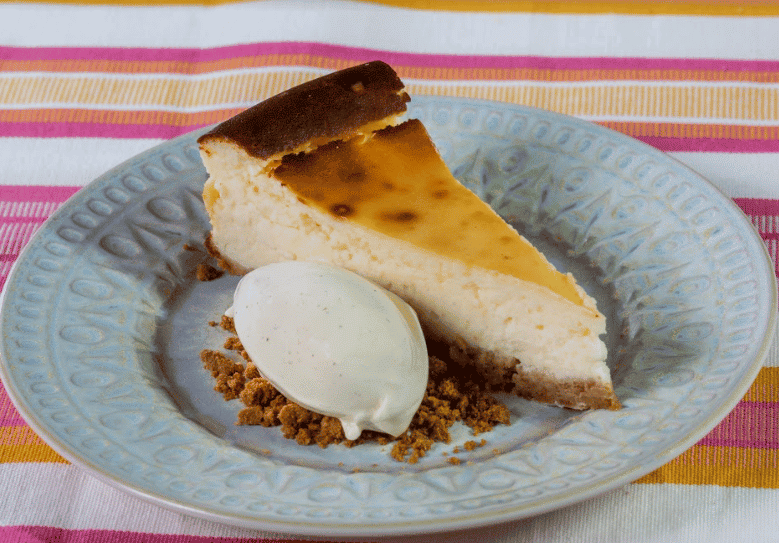 La Cremosa del Pasiego
What are the future trends of the tapas bar?
The "cool" concept, a fun way to taste very complex dishes, in two bites. A regression to the product, local, recognized and recognizable in the proposal or recipe, very attractive and recognizable by the palate.
CoolRooms Restaurant
 34 Atocha Street 28012 Madrid
Metro Antón Martín (L1)
910 88 77 80
Monday-Sunday 1:30pm to 4pm and 8pm to 11pm
——
34 Atocha Street 28012 Madrid
Metro Antón Martín (L1)
910 88 77 87
Non-stop service from Monday to Sunday
S-T: 11 am to midnight
F-S: 11am to 1am