If you want to stay in the best hotel in Seville look for the opninion of the lucky travellers who have visited the city… But where?
You can look in TripAdvisor, specialized website for planning, compare and book the perfect trip, thanks to millions of travellers and users reviews collected and analizad in its pages… And which is the favorite one?
According to TripAdvisor, Hotel Palacio de Villapanés is the best luxurious hotel in Seville with a punctuation of  93 on 100. This is why TripAdvisor has given the hotel the prestigious 2014 Excellence Prize.
Thank you ! But why choosing TripAdvisor ? Because it is the most visited travel website, specialized in giving information to travellers on trips, where they can give their opinion on all the transportation and accomodation they have used, ask about other destinations… or simply chat with other users and share experiences.
And what is the «Excellence Certificate «? It is the prize TripaAdvisor give to touristic businesses like hotels, restaurants, attractions… that have received many and regular favourable opinions for their special attention and hospitality with the travellers. So actually the clients are the ones, through their punctuation and opinion, to decide which businesses will be the winners of the Excellence Certificate.
We give you hereunder the last 10 opinions published on TripAdvisor over the year… And we thank you all again, our clients, for your comments and your trust in the Palacio de Villapanés. We wish to go on meeting your expectations and maintain the high level of attention and courtesy that travellers who choose a real 5 stars hotel deserve.
«Comfort and Welfare»
What differentiates a 5 star is not just decoration, furniture, design, environment, etc; all it is displaying it is understood that also qualifies. What it actually does, it is the care and quality of service. The Villapanés it fulfills all without any hindrance; nothing in the protocol relax, nothing is random. Honestly, congratulations, keep it up. FORMIDABLE
«Boutique Hotel in Seville's labyrinth.»
Excellent location, personalized service, architecture with Moorish influences, a spectacular patio. In short, a great choice for the big luxury chains but impersonal. It is also ideal to wander through the streets so picturesque and full of history of the capital of Andalusia.
«wonderful»
Precious and wonderful hotel located in the center of Seville, very good breakfast the sympathetic director as difficult reception staff parking and well connected around Seville
«Ideal environment. Excellent treatment.»
Wonderful weekend in beautiful hotel decorated with absolute taste excellent. Tranquility despite its central location. Exquisite cuisine and highly recommended. Friendly and helpful staff. Repeat.
«Boutique»
Beautiful hotel with very good location. Fantastic deal. The beds and pillows are wonderful. The breakfast is spectacular. It has very good cuisine as dinner on Friday 15 people and the quality was excellent.
«Spectacular Hotel, nothing comparable in Seville»
We have traveled the weekend of February 28 to March 1, did not know the Villapanés hotel and I can only say that I was pleasantly surprised, hotel renovated on an incredible palace, the comfortable and practical, value / great price, has parking and it is well situated as the cathedral of the hotel you have a 5 minute walk through the Jewish quarter that really worth. The unique treatment of staff, the quality of the food really good …. in short, do not miss this opportunity if you go to Seville to stay in this fantastic hotel, I recommend it 100%.
«A charming palace»
A luxury hotel with personalized service, careful attention to detail and a romantic and tranquil. Atmosphere rooms with all the charm of yesteryear but with all the luxury of the modern. An amazing breakfast with pastries, breads and fruits high standard. The location is excellent, close to all major attractions of the city. If you arrive by car you have to park, and once there, the car will not need more. Definitely a highly recommended place.
«In this palace, the summer becomes wonderful Sevilla»
A luxurious oasis in the heart of Seville, and super helpful. It blends in perfect harmony classical palace with an elegant and sober interior design. thanks a lot in summer the small pool on the roof with stunning views.
«A luxury come true»
A palace restored with elegance, attention to detail. It is located near the center, in a quiet area. The suites overlooking the courtyard are a real treat: spacious, with a bathroom with different areas and natural light, comfortable bed, etc. The delicious breakfast, with a variety and class products. Undoubtedly, the very best there is today in Seville. Highly recommended!
«Excellent Hotel»
We celebrated the New Year in the Holos. Friendly welcome. Professional staff, that help you the most to make your stay as pleasant as possible. Room spacious and very comfortable. Very pleasant stay. Design touches in my opinion to improve: decoration of the walls of the room and very dark bathroom. If be painted in light colors gain a lot in brightness. Laterally close the patio glass. Thus you would not need her coat in winter to move to the dining room.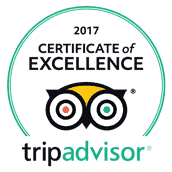 https://coolrooms.com/palaciovillapanes/wp-content/uploads/sites/7/2015/08/MG_2876.jpg
800
1200
laura
https://coolrooms.com/palaciovillapanes/wp-content/uploads/sites/7/2022/06/logo-palacio-dark.png
laura
2015-08-21 09:07:16
2022-07-04 13:45:55
What is the number one hotel in Seville?