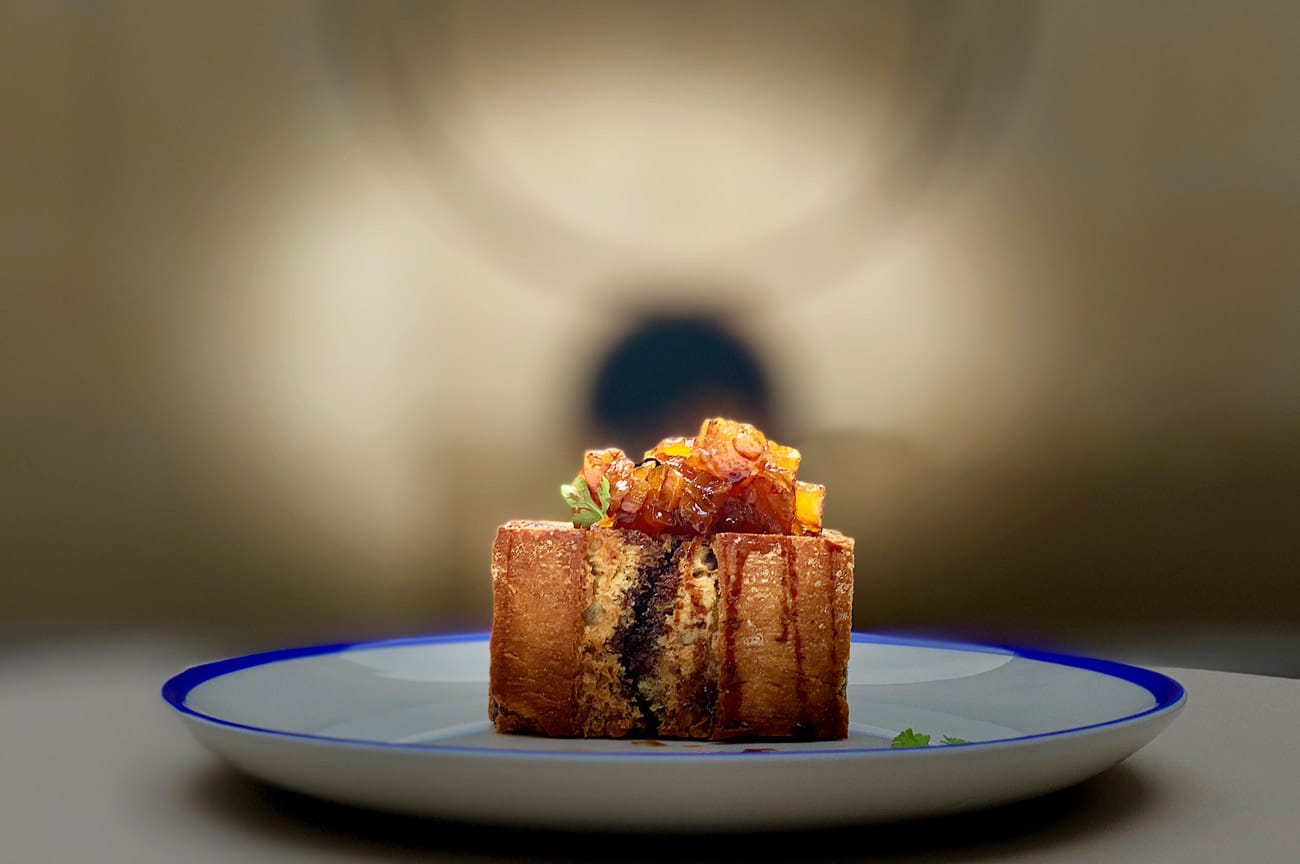 24 Oct

The best places for tapas in Madrid

Madrid is one of the most rich cities in terms of leisure and activities: theaters, concerts, museums, emblematic places such as Gran Vía, Paseo de la Castellana, among others. But one of the things that you cannot miss in Madrid is its gastronomy.

The city of Spain with the highest density of bars is especially known for its exquisite gastronomic offer and, as the main protagonist, there is the iconic 'tapa'. We will make you discover bests places for tapas when you are in the Spanish capital. If you want to live a different and very traditional gastronomic experience, here you will find a fine selection of those bars that you can not miss!

El 34

El 34 is located in the heart of the famous Atocha street, near to the CoolRooms Atocha. A gastronomic offer designed by Diego Alonso and Joseba Guijarro, Michelin Star chef of its restaurant Casa Lita in Santander. A menu composed of local produce and dishes revealing the mosth authentic flavors of Madrid. In El 34, you can enjoy pinchos and dishes. One of the most emblematic pincho you cannot miss there is "La revolución del torrezno", an amazing reinvented meat sandwich. And nothing better to share than "La original de El 34", an incredible version of the Spanish potatoe salad (ensaladilla rusa).

The chef's recommendation: "Los picantones, las clásicas Kabi Thai y el pincho de puerro confitado y bechamel de jamón".

Address: Calle Atocha, 34, Madrid.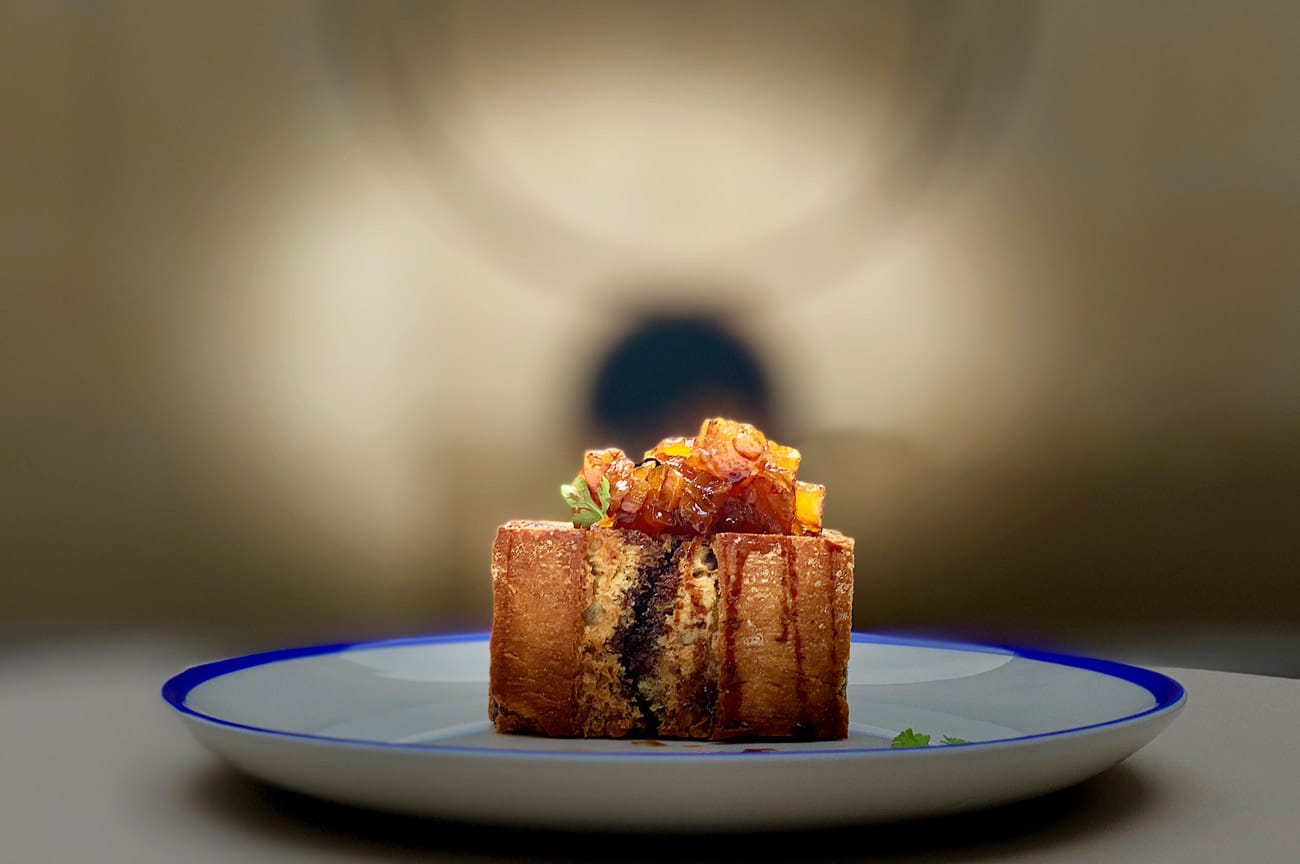 El emblematic pincho La Revolución de Torrezno
Juana La Loca
Juana la Loca is a must-see bar in Madrid. Famous for its Spanish tortilla,
uno de esos bares que hay que visitar sí o sí si te encuentras en Madrid. Famoso por su pincho de tortilla, little curdled, with almost liquid egg, and with caramelized onion. Under a neo-rustic atmosphere of lavender blue, wood and steel, in Juana La Loca, original tapas are prepared to accompany, which many consider, the best tortilla in Madrid.
Ubicación: Plaza de Puerta de Moros, 4, Madrid.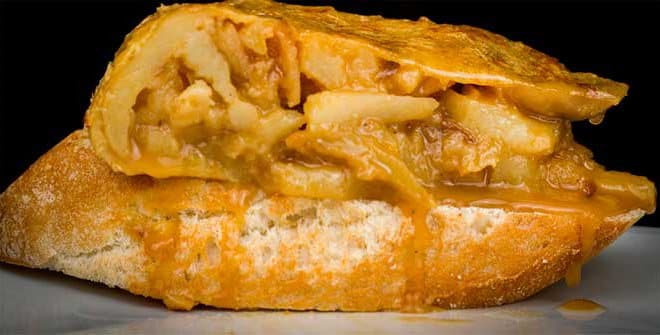 Pincho de tortilla de patatas de Juana La Loca
Platea Madrid
Otro de los lugares clave de Madrid, en cuanto a gastronomía y ocio se refiere, es Platea Madrid. Un revolucionario espacio gourmet que es ya un referente del concepto gastroexperience. Tapear, comer, propuestas de ocio… Platea es ese lugar diferente que estabas buscando. Es excelencia, es originalidad. El espacio está dividido en varias plantas dedicadas al ocio gastronómico:
– El Foso (piso -1): cocinas del mundo y de calidad se aúnan en un mismo lugar. Mediterránea, italiana, japonesa, peruana y mexicana. ¿Cuál es tu favorita?
-El Patio (piso 0): zona de tapas, pinchos y pequeñas raciones. Tortillas, croquetas, tempuras, ensaladas, bocadillos, jamón de bellota… Y todo junto a unas increíbles barras diseñadas para ofrecer el mejor tiro de caña.
– Canalla Bistró (piso 1): el chef valenciano Ricard Camarena, que posee 3 estrellas Michelín y 3 Soles Repsol, ofrece una propuesta gastronómica sorprendente y transgresora. Sus recetas están cocinadas con elegancia, con valor al espacio donde está situado.
– Escenario: las mejores actuaciones en directo. Conciertos, espectáculos, performance. Esta zona es la fuente principal de entretenimiento.
– El Palco (piso 2): un sinfín de bebidas para disfrutar de las mejores vistas de Platea.
– El Club (piso 3): es el espacio más íntimo y acogedor. Es el secreto mejor guardado de Platea, un lugar donde celebrar tus eventos privados.
Ubicación: Calle Goya, 5-7, Madrid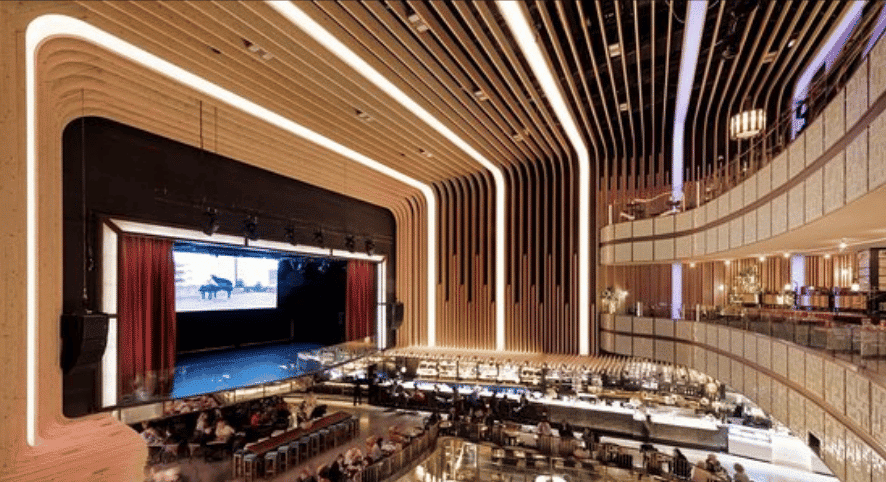 Platea Madrid
El Estragón Vegetariano
Situado en una vieja taberna, este restaurante ofrece una amplia carta de platos ovolactovegetarianos. El local está dividido en tres niveles, con una decoración propia de las tabernas andaluzas, por sus azulejos blancos y azules. Son famosas sus ensaladas y la vichyssoise. Además del "Pastel tres colores" y las "crepes a la Mouselina". Lo que más triunfa de este local es que no se nota la ausencia de carne en sus platos. Cada elaboración está perfectamente diseñada para disfrutar comiendo.
Ubicación: Plaza de la Paja, 10, Madrid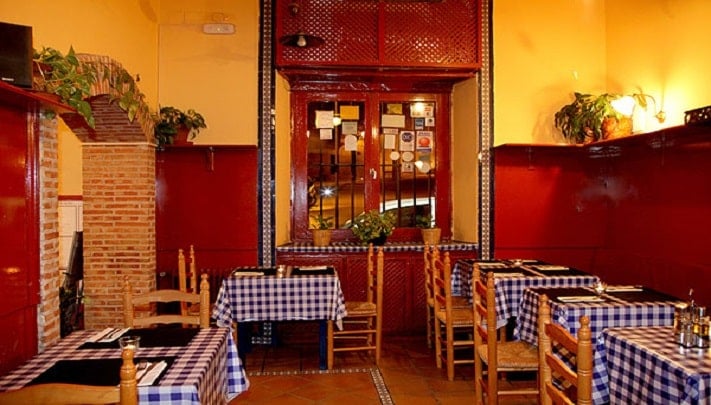 Comedor de El Estragón Vegetariano
Docamar
Un restaurante con mucha tradición, que se sitúa en el barrio de Quintana, en Ciudad Lineal. El Docamar es un negocio familiar que, desde 1963, es conocido por servir una de las tapas más solicitadas de Madrid: las mejores patatas bravas. Se caracterizan por un punto de fritura y cocción perfectos, acompañadas de una salsa picante que guardan en secreto. También ofrecen otros muchos platos como calamares, tortilla de patatas, oreja a la plancha y deliciosas patatas alioli.
Ubicación: Calle Alcalá, 337, Madrid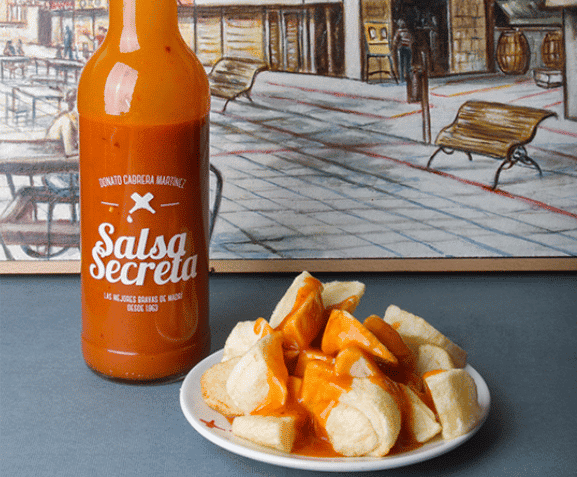 Patatas bravas de Docamar y su salsa secreta
La Taberna del Chato
Hablar de croquetas de jamón ibérico, tartar de atún con algas wakame, steak tartare, piruletas de pollo crujiente, está muy bien. Pero, lo que realmente seduce a todo aquel que visita La Taberna del Chato, es el formato en el que se sirve la comida: en chatos de vino. Una carta de lo más variada que presenta sabores de todos los rincones de la península.
Y como el final perfecto siempre es dulce, los postres de El Chato no dejan indiferente a nadie: natillas caseras o el brownie de chocolate son sus imprescindibles.
Ubicación: Calle de la Cruz, 8, Madrid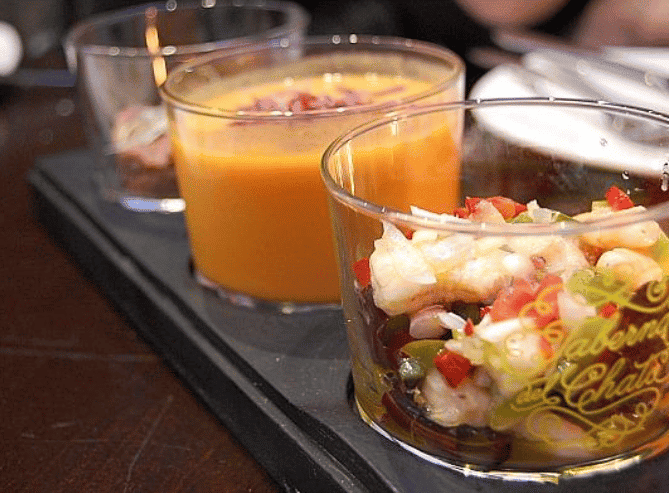 Tapas en chatos de vino
La Musa
El grupo La Musa tiene cinco restaurantes: Run Run Run, La Musa, La Musa Latina, Ojalá y Cafetería HD. El que destaca por su oferta de tapeo es La Musa Malasaña. Su chef, Javi Estévez, elabora una carta de clásicos como su Bomba de Patata, rabas de calamar o las croquetas de jamón combinadas con platos de wok, ramen, pan bao, roll de carpacio. Además, cuenta con preparaciones con horno josper como el pollo césar o el pisto de Maribel 3.0. Entre sus postres destacan el brownie o el cheesecake.
No sería tan especial sin los detalles de su diseño de interior: ruedas de bicicleta en las paredes, juego de bombillas, murales… ¡Que la inspiración te pille comiendo!
Ubicación: Calle Manuela Malasaña, 18, Madrid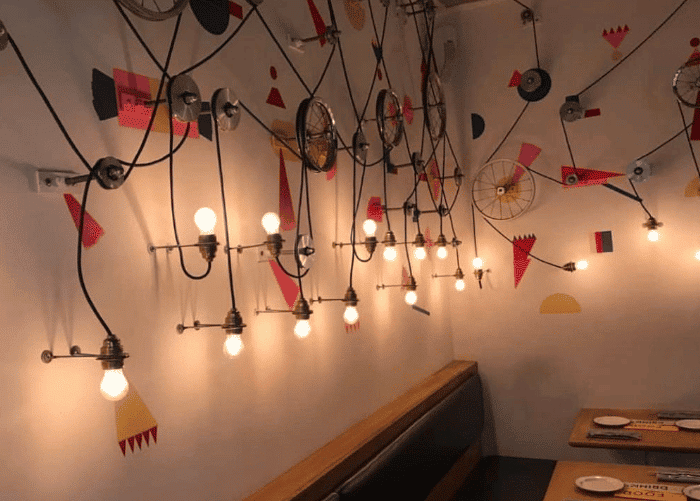 Decoración de La Musa Malasaña