02 Mar

Celebrate the International Women's Day in CoolRooms!

Annually celebrated on 8 March, International Women's Day is a day dedicated to honoring the achievements of women throughout history and all across the globe, and is typically a day for women from all different backgrounds and cultures to band together to fight for gender parity and women's rights.

From CoolRooms Atocha in Madrid, we wanted to celebrate it in a very unique way, in the coolest way, in one of our most luxury suites, with a theater played by women. And above all, with a theater play that will leave you speachless.

Two women (Ana Casas and Maribel Jara) meet in the room of a psychiatric hospital in a casual meeting that reveals incredible surprises. The theater play called "Locas" shows us a reality very close to what happens nowadays, telling us about the fragility of the human being and the need we have to invent characters to face our reality.

Juste like more than 15,000 people, discover the incredible theater play 'LOCAS'.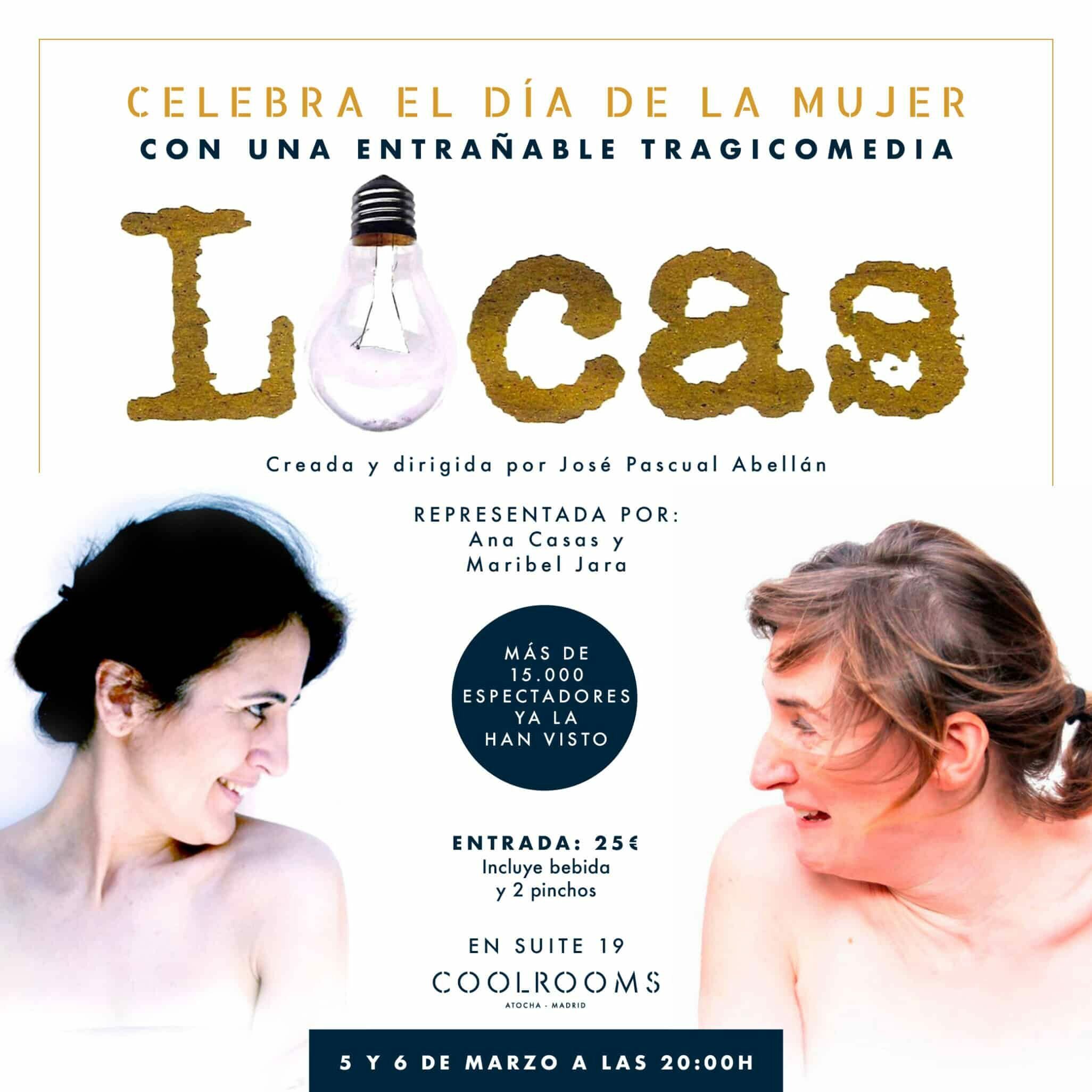 Fechas de la obra: 5 y 6 de Marzo a las 20:00
Calle Atocha 34, 28012
Appetizer, drink and two pinchos for por 25€ per pax
+34 910 88 77 80